Faculty of Engineering
Department of Architecture and Building Services Engineering
In the Department of Architecture and Building Services Engineering, students can choose to study Architectural Design, or Building Services engineering. These courses will equip students with professional knowledge and skills about the function, security, amenity, design and traditions of houses and buildings. Students can also learn about energy efficiency, living environments, housing problems for senior citizens, urban planning, architectural regulations, color and lighting, as well as noise and interior design. The production of perspective and model houses and buildings, and visiting of old construction sites and streets are the most enjoyable parts of this department. Experienced faculty members support students to acquire certification in electric equipment engineering, water supply facility engineering, air conditioning engineering, energy efficiency engineering, and environmental management engineering.
Course Introduction
Comprehensive learning of architecture aiming for first-class architect
Architecture Design Course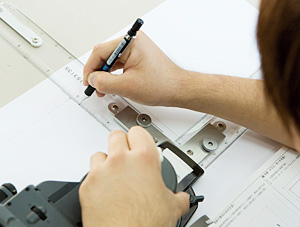 You can learn knowledge necessary for architecture such as architectural design, structure, history, planning, engineering, or interior design comprehensively. Through experiments/practical courses such as drafting and design, model crafting, engineering experiments or CAD practice, you will learn fundamentals for becoming architectural engineer.
Learning about equipment as the only course in Japan
Equipment Design Course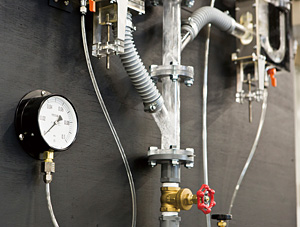 Students in the Equipment Design Course will learn about the equipment that is essential for human residences such as air conditioning, plumbing, sanitation, and electrical equipment. Students will learn engineering methods of various equipment from the load calculation of a building's cooling and heating to air conditioning; from water supply and plumbing load calculation to plumbing sanitation; from building lighting calculation and electricity volume calculation to electrical equipment.
Research Pick Up
Research for Traditional Houses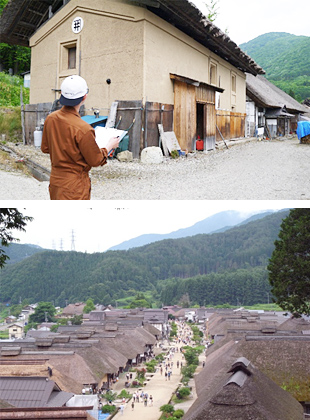 Hijiri Narita, Associate Professor
The Narita Laboratory is investigating traditional houses in Aizu Ohuchijyuku in Fukushima Prefecture. While people living in Kyushu may not be familiar with this area, it served as a post station for the Daimyo traveling to and from Edo and is well-known in Kanto and visited by around a million of people every year. The area where buildings of historical meaning are concentrated has been designated by the nation as "important traditional architecture preservation area". The Narita Laboratory is researching how Ohuchijyuku can develop without losing its essence for a coming decade.