School Introduction
President's Message
Welcome to Kurume Institute of Technology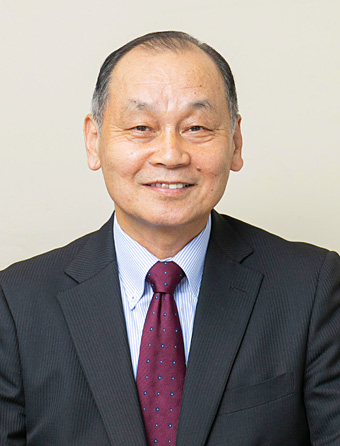 Kurume Institute of Technology was founded in 1966 with the spirit of nurturing highly skilled and compassionate people of industry.
This institute has visions of developing talents in each individual student, fostering industrial experts of manufacturing with a global perspective, and becoming an institute which is relied on by the local industrial community.
At KIT we encourage all students to be active in their lessons. By providing a rich active learning environment, education is achieved through the collaborative efforts of our students and faculty. I encourage you to involve yourself in proactive learning.
All students have more abilities than they are aware of. I hope that by studying at KIT and living in our community you will be able to realize your abilities and potential. As an active participant in your learning, you will gain a deeper understanding of your capabilities as you gain the skills needed in an environment of ever-changing technologies and market structures.
Kurume Institute of Technology marked our 50th anniversary in April 2015 with the completion of the new 9-story Techno-Future Building. We see this building as a stage for helping each one of our students to realize his/her dreams. Equipped with the latest technology, it will constantly be updated to ensure that we provide a technologically advanced research and educational environment for students and staff both now and in the future.
From this point on, we at KIT aim to continue to develop an educational environment in which students and faculty can stimulate each other. We invite you to join us as we strive towards our goal of producing graduates who will contribute to local and international societies. I encourage you to have high expectations of our institute and in turn we will have high expectations for you.
Katsumi Imaizumi, President